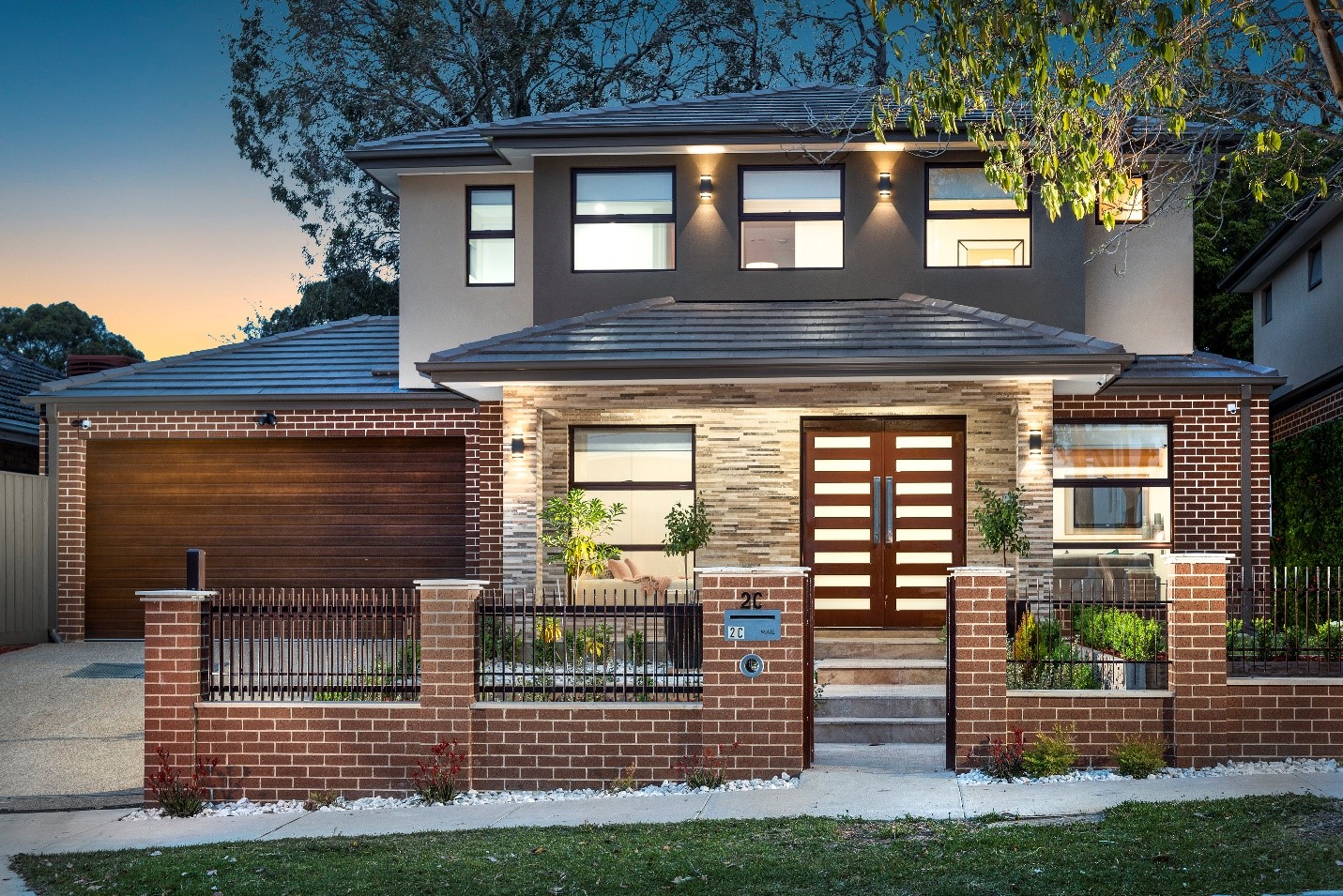 When buying a new house, you should consider all your expectations and choose and buy the house you want based on them, but sometimes none of the existing houses meet all your needs, and you have to limit some of your needs and wishes.
In these cases, Custom Home will be your solution. Our team believes that you deserve to have a house exactly according to your needs and dreams, and you can have your unique house with any type of design that you like.
Home is a safe place for all of us, and it should be a place where we are comfortable and can be away from the worries and problems of everyday life.
All your dreams can come true, and for this, you just need to entrust the construction of your custom home or spec home to us so that we can make your dreams come true. In Beverly Homes, according to your needs, budget, and specific construction time, we will do our best to build the house of your dreams in the best way.
Sometimes you may need a large and personal library, or you need a playroom for your children, or you need a study room at home. Our experts will provide you with everything you dream of having at a specific time and within the budget.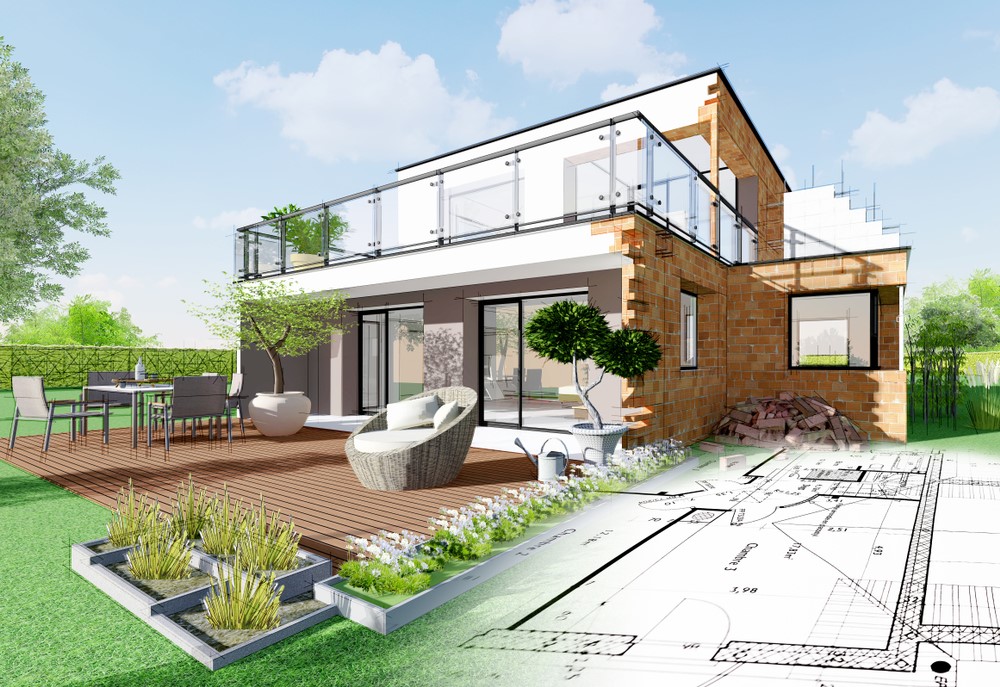 But what is a custom home?
A custom home is a house that is built exactly according to your design and the advice of our experts, and in which all your needs are considered.
Requirements such as the number of bedrooms, the number of bathrooms, the location of the kitchen, library, etc.
To build a custom house, you can include your plans for the future in addition to the present and have a very suitable house for your family.
It must have happened to you that you had a problem buying a house and had to choose between several options, none of which are exactly the house you want!
 But now, you can leave all those options aside, set your budget and simply make all your dreams come true.
You can have a classic or modern house according to your lifestyle. You can have a space for family parties by the pool or fulfill any other wishes.
This work only requires that you share your wishes with an experienced builder and present them accurately.
With more than 22 years of local and international activity in the field of construction and several successful projects in the field of custom home construction, Beverly Homes promise you to achieve your dreams, and our goal is to meet your wishes and exceed them.
In addition to having sufficient experience, your construction team must consist of professional and accurate engineers who will prepare all the plans for your final approval before starting work. After your approval, construction will begin.
Your builder must be committed and designing your house according to the budget and schedule and apply your limitations in the design. They must also inform you of the process of the project at all stages of construction, and you are fully aware of the exact details of the project. 
In the construction project, unpredictable events may happen that require you or them to change the plan, and this team must be strong enough to prepare and implement new plans quickly.
Some builders may require you to hire an architect yourself, which can be an additional cost to you.
A construction team should eliminate the need for you to communicate with anyone else and do all the relevant work with precision and high quality. This will allow the construction to start without any problems.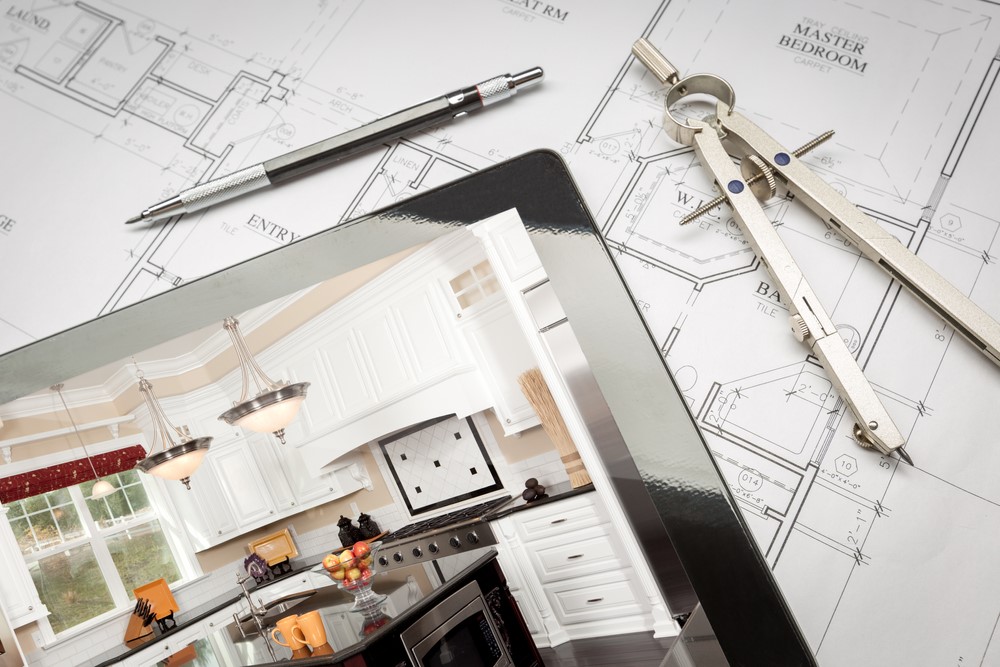 Custom homes and different styles of architecture
There may be more than 100 different architectural styles for building a house. Your construction and design team must be familiar with all architectural styles and implement exactly what you want from them.
This team should be strong enough to be able to recommend different styles, give you the freedom to choose the dimensions, interior, and exterior of the house, and provide you with accurate advice on a home precisely according to your dreams.
.
Our designers are familiar with all the prominent architectural styles in the world. They can guide you well in this field so that you can make an accurate and suitable choice according to your wishes and enjoy every moment of living in your home.
So, without exaggeration, it can be said that in building a custom home, the second most important step after your dreams is choosing a precise and experienced construction team.
Your custom home and our team
It doesn't matter if you live alone or with a family. Our cooperation process with you starts with consulting our experienced designers, and they will tell you everything you need to know while listening to your opinions.
At this stage, it is not necessary that you have even prepared the desired land. Then, based on your wishes, several designs are prepared, including maps and 3D plans, so that you can build your new house with See the most up-to-date technologies available.
At this stage, you can add anything you think is needed or remove anything you feel is too much for the house.
You can easily change the location of the walls, rooms, kitchen, and anywhere else to achieve your desired arrangement, and then the final photos and plans are prepared for your approval, and you can see all the stages, from design to be made.
Also, you can have a custom home if you want.
Beverly Homes has nearly a hundred ready designs with different conditions, and if you like any of them, we can build that house for you. You will no longer have problems choosing a house, and you will simply reach the house you are interested in.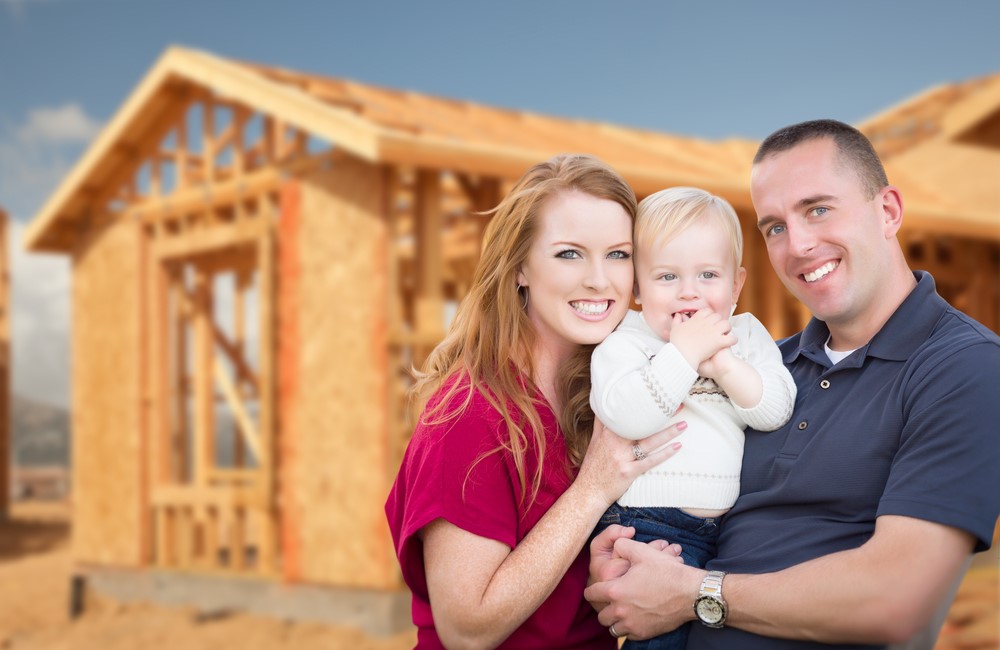 Custom Home, your home today and tomorrow
Your lifestyle and your plans for the future do not create any restrictions on construction, and you can even build another floor in the future.
If you are close to retirement and you need a personal house in a few years, or your children are growing up, or you are planning to have children, you can quickly adapt the house to the new family conditions.
With this, you can completely satisfy the wishes of each person.
What is Spec Homes?
Sometimes you don't have enough time to build a house according to your needs, and you need a house with specifications according to your needs for a new job or a new family situation.
In this case, Spec Homes is the best option for you. These houses are built based on the pre-designed design of your construction team based on different conditions.
For example, suppose you need a house with specific specifications for your new job. In that case, the manufacturer anticipates these characteristics and builds this style of house in advance, and you can quickly meet your needs by purchasing this house.
These houses are pre-designed, and you do not have a role in their design, and you can choose the model you want from among the several models provided by the contractor and quickly reach the desired house.
What's different between Custom home and Spec Home?
In custom homes, you will be in the project process from the beginning to the end, and you must visit the site, choose the material, and be present at all stages.
 Some homeowners have the opportunity to do this, but others don't. They need to leave everything to the construction team they trust and get their house delivered as soon as possible and away from the many decision-making meetings.
Advantages and disadvantages of spec homes
These houses are usually either built or in the final stages of construction, and you will not have many choices. You may finally be able to choose the furniture and flooring, and you will not be able to make big changes.
But if you are planning to get married, you have to move to another place for a new job, or your children need to register in schools quickly, spec houses will be a very quick option for you, which will make you able to move as quickly as possible.
So you can quickly deliver your house and live in it. This is the great advantage of spec houses that keep you away from difficult and vital decisions.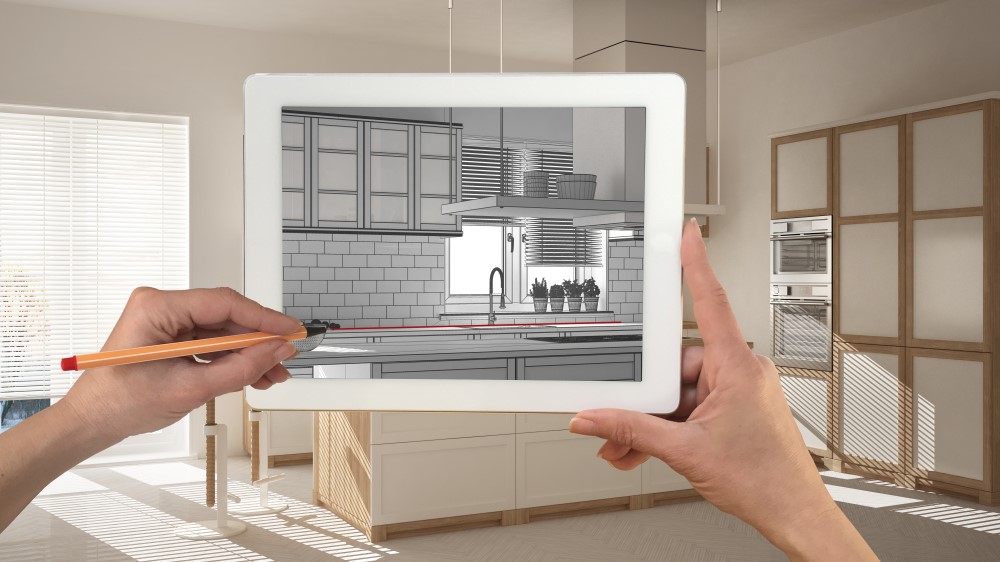 Advantages and disadvantages of custom homes
According to your wishes and needs, custom homes can create several challenges for you and the construction team. In this direction, it is necessary for the construction team to think with you and have no other goal than to satisfy you.
In the construction of these houses, your interests are more important than any other action, and it should lead you to your desires. We will discuss the advantages and disadvantages of custom houses in the following subjects:
1 Reasonable price
Custom houses have a much more reasonable price considering that they are built according to your needs and there is no competition in the market.
This price can reduce your budget to a very favorable level in addition to your satisfaction. The competitive price of the market cannot affect your costs and this is a very big advantage.
2 personalization
If it is possible, everything will be as you want! It has definitely happened many times that a part of a house is suitable for you and you like it, but the other part is not attractive to you at all.
In this situation, you will be forced to buy a house that may not be of your interest and give up your dreams. This is not the case with custom houses. You can comment on everything and make your wishes.
If you want more bedrooms or if you need a study room or if you need a personal library or whatever you think of, you are the designer of this house. So you can design freely and creatively.
3 Say goodbye to expensive maintenance costs
In the custom hme, everything is new and high quality, and for many years you will not pay anything for repair or maintenance.
Your custom home is protected under our team's warranty, and this warranty covers sudden events like burst pipes.
4 Don't worry about bills anymore
New methods and materials are used in your customized house, which results in higher energy efficiency and lower bills. You can even use methods such as Passive House and even Net Zero Home, which can be like a Successful investment and are also profitable.
Now let's examine the disadvantages of a custom house: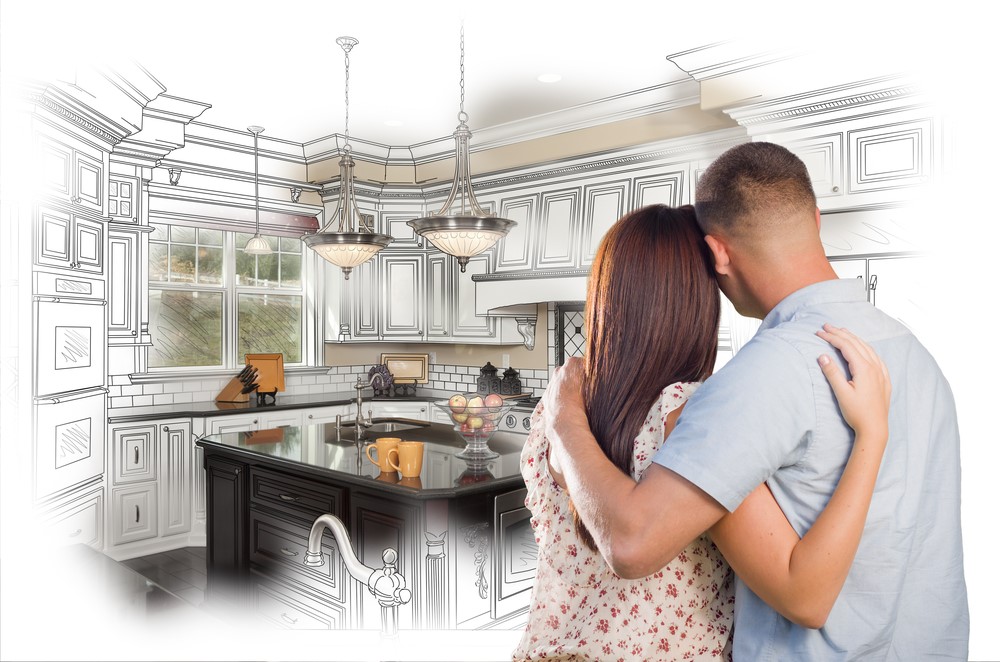 1. It takes time to build
By buying one of the houses available in the market, you can move quickly, but a custom house requires enough time to build, and you cannot access it quickly. But finding a house with the characteristics you want, in the neighborhood you want, and with your budget is also a very difficult and time-consuming task, and it may take you even more time than building a custom house.
2 Construction costs
You have to spend more to build a custom house, but this additional cost adds to the value of your property, and if you plan to sell it one day, you can sell your house at a higher price than the previous construction price.
Also, if you build an energy-efficient house, you will have a significant reduction in your bills, and you will not have to pay for the maintenance of the building for several years.
3 Finding a professional team in the field of construction of custom home
One of the most basic points of building a custom house is finding a professional, accurate and committed team that can provide you with all your needs and build your dream house the way you want.
Building a custom home requires enough experience in this field and you should work with a team that has very good designers. These designers must prepare the plans according to your wishes and can make changes in them if you do not approve them.
Custom home builders in Melbourne
Beverly Homes, with several successful local and international projects, promises to build you exactly the house you dream of with the help of highly committed and professional experts so that you can bring peace for yourself and your family
You can ask all your questions and doubts by contacting our experts and have a meeting with our experts if needed. We will work to your satisfaction.
. Our team is ready to provide services in
Custom home in Glen Waverley
Custom home in Camberwell
Custom home in Glen Iris
Custom home in Toorak
Custom home in Kew
Custom home in Ivanhoe
Custom home in St Kilda
Custom home in Surrey Hills
Custom home in Eastern Suburbs
and we are recognized as one of the custom house builders in Melbourne by having the necessary certificates.
Thank you for staying with us until the end of this article.